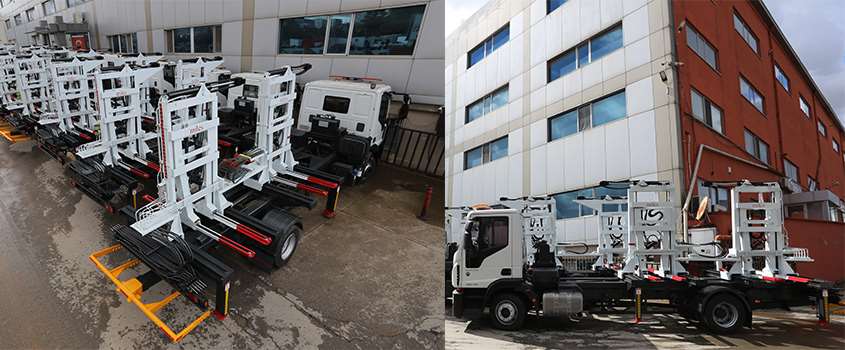 03.03.2021

MTT Eurolift Truck - MTT 4011
Miles Tow Trucks exported 10 MTT4011 -Eurolifts, vehicles were manufactured for Romania. The Romanian operators of MTT Eurolift – MTT 4011 have stated that the MTT 4011 is convenient due to its fast operation time, low maintenance metric and safe operating mechanism.
Romanya için üretilen 10 adet MTT 4011 - Eurolift teslim edildi! Romanya'da ki Eurolift operatörleri MTT 4011'in düşük bakım metrikleri ve güvenli kullanım mekanizması sebebiyle çok kullanışlı olduğunu söylediler.
омпания Miles Tow Trucks экспортировалa 10 грузовых автомобилей MTT Eurolift – MTT 4011, подготовленных для Румынии. Румынские операторы MTT Eurolift – MTT 4011 заявили, что MTT 4011 удобен благодаря оперативному времени эксплуатации, низким показателям технического обслуживания и безопасному механизму управления.