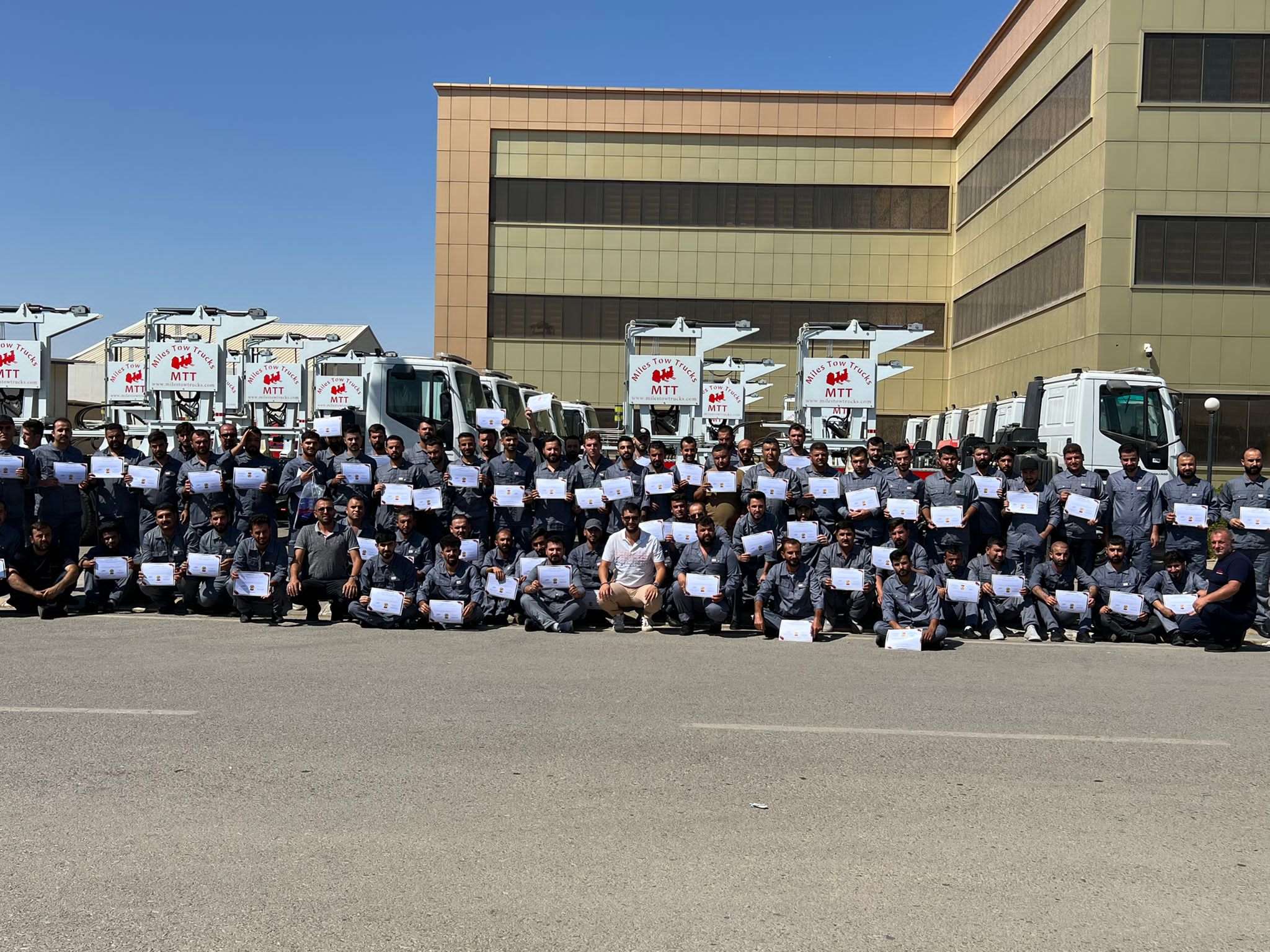 12.09.2022

Delivery&Training&Certification of 26 Tow Trucks.
After the delivery, Miles Tow Trucks completed the training and certification of Tow Truck operators, training was done on customer premises.
Miles Tow Trucks, teslimatını gerçekleştirdiği 26 adet araç çekici için müşteri tesislerinde eğitimleri ve sertifikasyonları gerçekleştirdi.
Nach der Lieferung absolvierte Miles Tow Trucks die Schulung und Zertifizierung der Abschleppwagenfahrer, die Schulung wurde vor Ort beim Kunden durchgeführt.
После поставки компания Miles Tow Trucks завершила обучение и сертификацию операторов эвакуаторов, обучение проводилось на территории заказчика.